CUSTOMER TESTIMONIALS
CUSTOMER TESTIMONIALS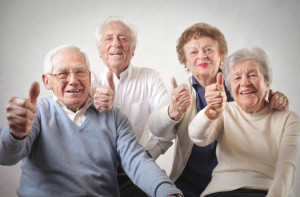 Hundreds of these Wraps have already sold worldwide.
Here is a sample of what our customers are saying about their TRU BLU MEDICAL® Blue Light Wellness Wraps:

GREAT GIFT FOR LOVED ONES
"I bought this Blue Light Wrap as a gift for my mother who was in a lot of pain. She tried everything and swears this is the only thing that has made a real difference. I am so happy for her and I can see that she really feels better. This is a great gift for your loved ones!"~GG, verified buyer

THIS IS A MARVEL!
"I wrenched my knee. The Blue Light Wrap helped take away the pain and swelling so I could walk again without stumbling. I am a nurse and so have some knowledge about anatomy. I strongly recommend the Blue Wrap for any bone joint tendon issue. I have already recommended the blue wrap to friends and family many times over." ~ GA, verified buyer

ARTHRITIS HELP
"I have arthritis in many joints in my body from assorted injuries and a lifetime of hard work. When I put the Tru Blu Wrap on my aching body, the pain goes away almost immediately; and it stays away – so that I can sleep better. I wake up rejuvenated – no stiffness and no pain. I love my Blue Light Wrap!" ~ EA, verified buyer

AFTER 8 SURGERIES
"I've had 8 surgeries on my knees and suffer from a degenerative disc issue. The Tru Blu wrap has not only given me relief but also has stopped pain in my knees, shoulders and elsewhere. I like to wear it to bed at night when I really hurt…I wake up without pain in my body the next morning." ~MG, verified buyer

PAIN RELIEF – SURGERY AVOIDED
"About a month ago I did something that caused a bulge on the side of my stomach, another hernia I suspect. It felt like some of the muscles were torn and it was very painful even with my shirt just touching it. I saw Dr. Ana regarding this bulge and she suggested other than surgery the Tru Blu Wrap. I had read about it in her book so it was easy to convince me to try something to relieve my pain and discomfort. With a positive outlook it would help I wore it for three days and nights 24/7 and the pain dwindled away completely. I still have the bulge when I tighten my stomach muscles but no pain. It feels like the blue lights from the Tru Blu Wrap had a positive effect on those torn muscles. I have since used the Tru Blu Wrap on my back for back pain and I have used it for headaches and migraines. I am a believer and I am truly happy with the positive results I have experienced with the Tru Blu Wrap." ~NR, verified buyer

ABSOLUTELY AMAZING
"My experience with the Tru Blu Medical wrap has been absolutely amazing. For pain hip pain, joint pain, feet pain, after working 12-hour shifts – I wrap it around my feet and sleep with it. It feels great! " ~SB, verified buyer

IMMEDIATE IMPROVEMENT IN HEALING INJURY
"I had definite noticeable improvement immediately using the Tru Blu Wrap. It helped directly with the pain, the swelling, and improved range of motion starting the first night. I know that healing this type of an injury can take months to happen even with medical intervention, but with the Tru Blu Medical Wrap I saw daily improvement." ~KP, verified buyer

BETTER SLEEP
"I'm really enjoying my Blue Wrap and have found that when I sleep with it I sleep deeper and more soundly; which is really a wonderful thing! " ~ JR, verified buyer
"These statements have not been evaluated by the Food and Drug Administration. This product is not intended to diagnose, treat, cure or prevent any disease."